Tour details
Marina Baixa Tour
We will start this fantastic route in Benidorm, a city designed for tourism and leisure, with the style of a modern city, and cycling along bike paths we will go by the side of the mountain that separates Benidorm from Albir, this is known as Sierra Gelada, through which we will pass and enjoy its pine forest.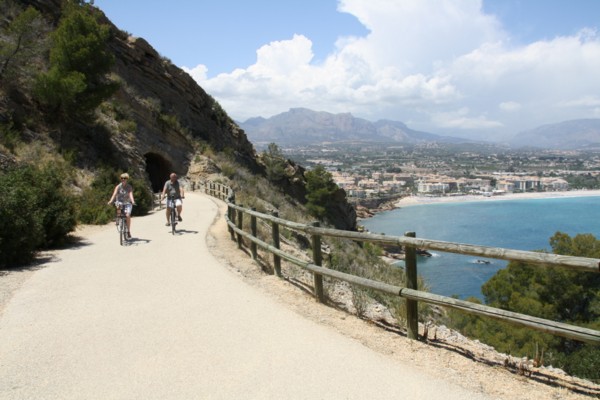 In Albir (Alfaz del Pi) we will start the way up to the "Faro del Albir" (lighthouse) through the old ocher mines to the keeper's lighthouse. We will return from the lighthouse through the natural park to the town where we will visit the ruins of a house of a rich lord of ancient Rome, ruins in excellent condition. Then we will take our first tapas stop to delight our palate in a delicious environment.
We will start again by bike path and close to the beach, which we will not leave until we arrive at the traditional fishing port and marina of Altea. We will cross the Altea promenade where we will begin to feel the Mediterranean atmosphere that inspired countless artists. We will start from here the beginning of the climb to the famous church with blue roofs, which we will reach with a pleasant walk through the neighborhood of painters and artists, a special walk full of Mediterranean charm at its maximum sensual expression.
And we finish the route back to the marina of Altea where we will taste our second tapa. All of this you will enjoy without getting tired with our electric bikes.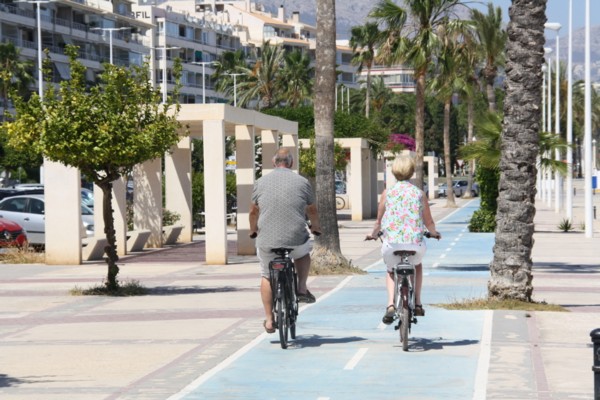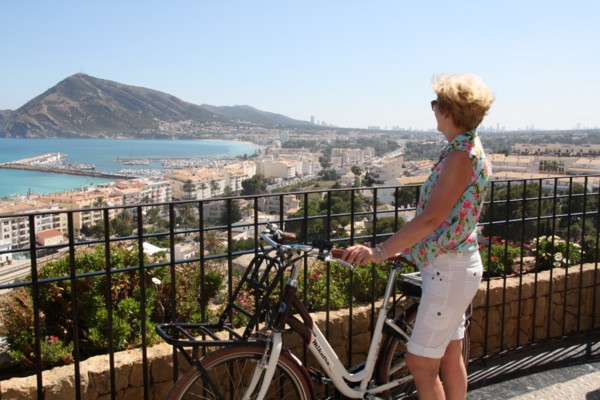 On our page "places to visit" you will learn more about the highlights of this tour.